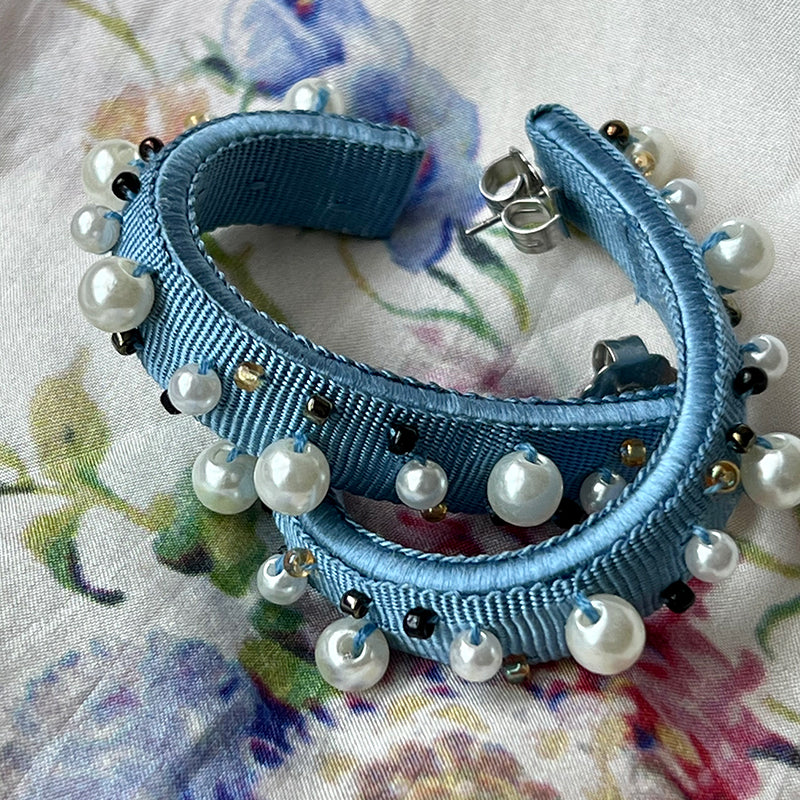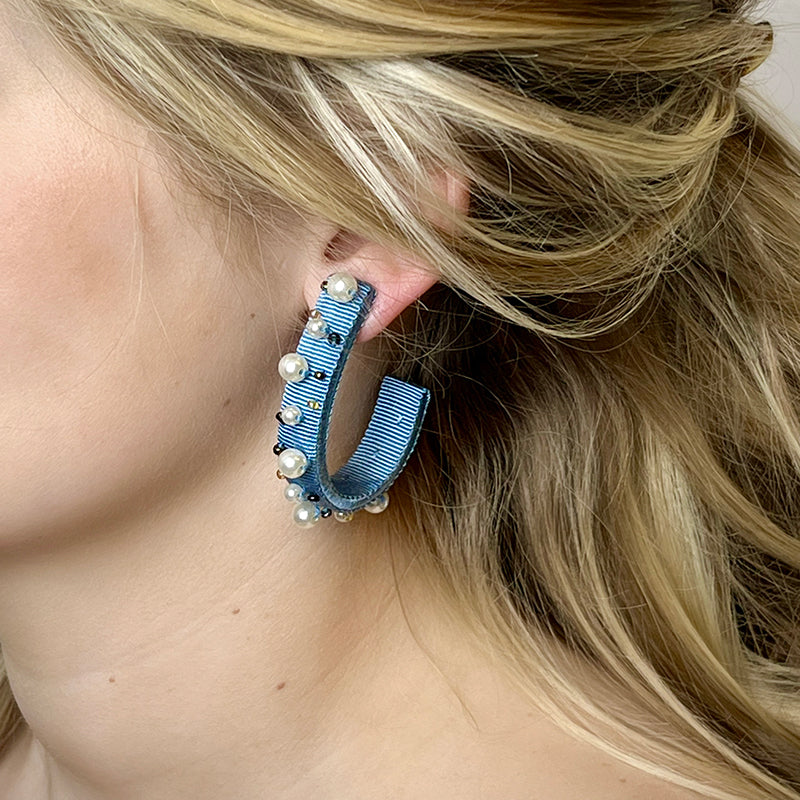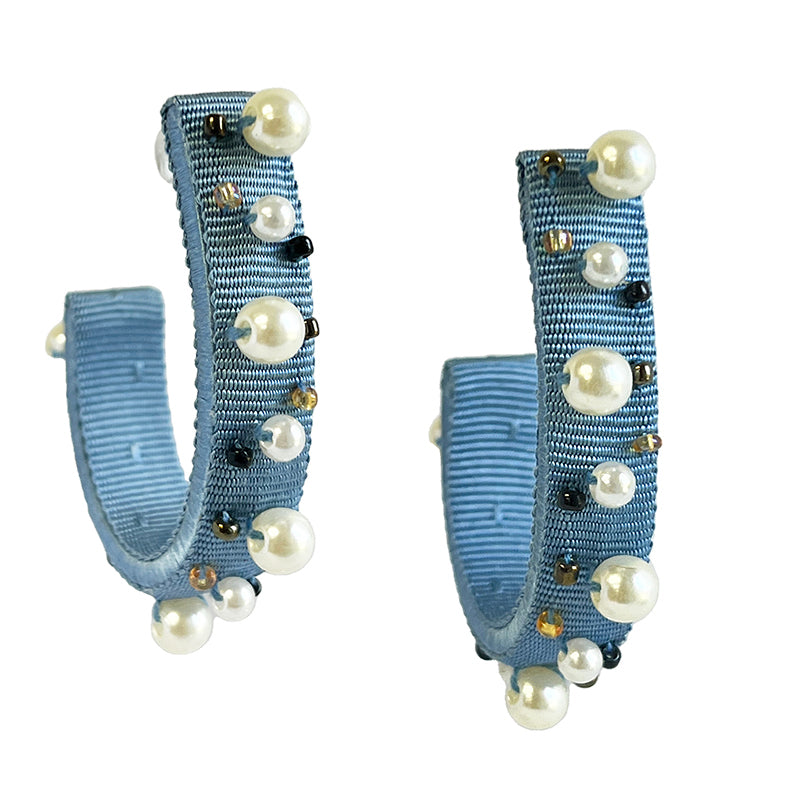 ...
Claudia Blue
$ 165.00
Claudia hoop earrings blue
Details & Fit
Material: Silk embroidered with pearls and beads.  Stainless steel  nickel/lead free pin post
Measurement: 2" inches.  Weight: .25oz each
Made specially for you to embellish your world.
Care
These earrings are all hand made / hand embroidered.  They are light weight and fragile.   Please enjoy them and handle delicately.  Leave them in their box when not being use.
Estimated Delivery: In Stock
*Note: All Items will Ship in 3-5 Business Days