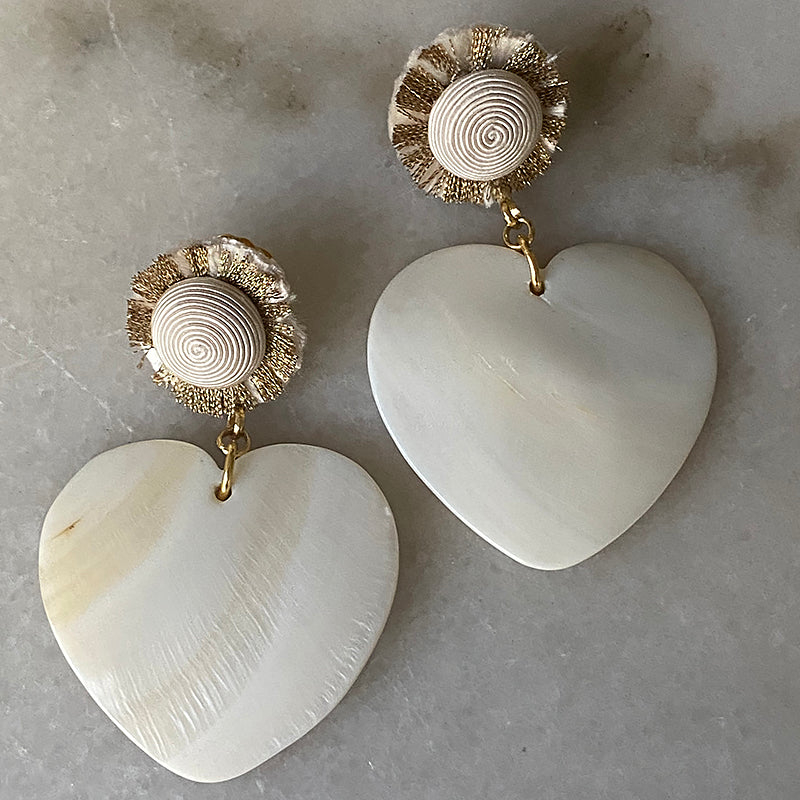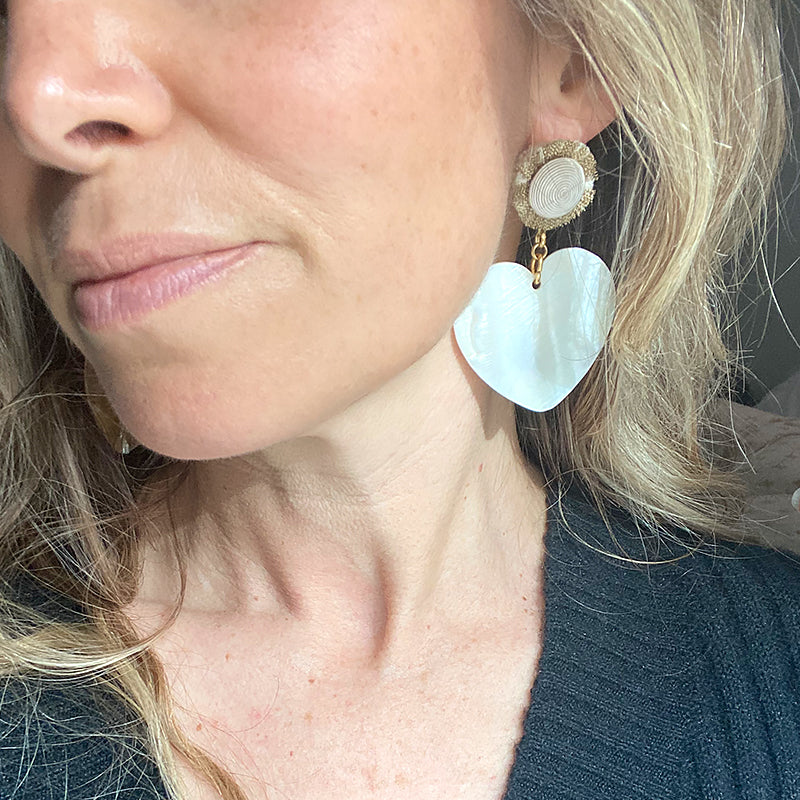 ...
Corazon Earrings
$ 130.00
Corazon Earrings
Details & Fit
Material: Mother of Pearl Heart Charm with our Silk Cording and Metallic accents  Sun Top.  Brass Gold Plated Post.
Measurements: 2.75" inches long 
Made specially for you to embellish your world.
Estimated Delivery: In Stock
Made in USA 
*Note:  Each Mother of Pearl Charm is unique due to its organic nature in color and size. 
All Items will Ship in 3-5 Business Days