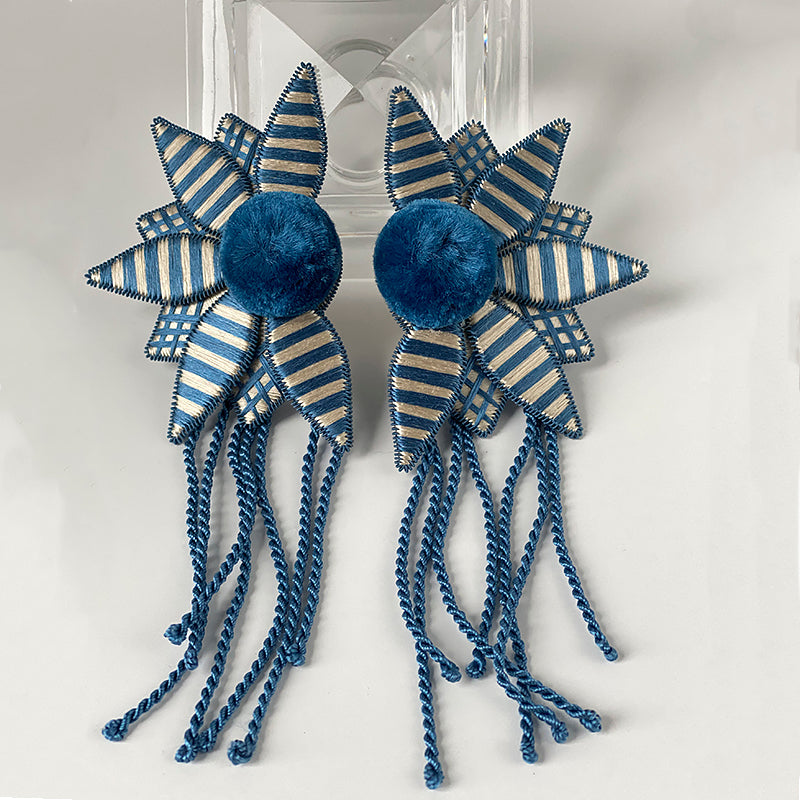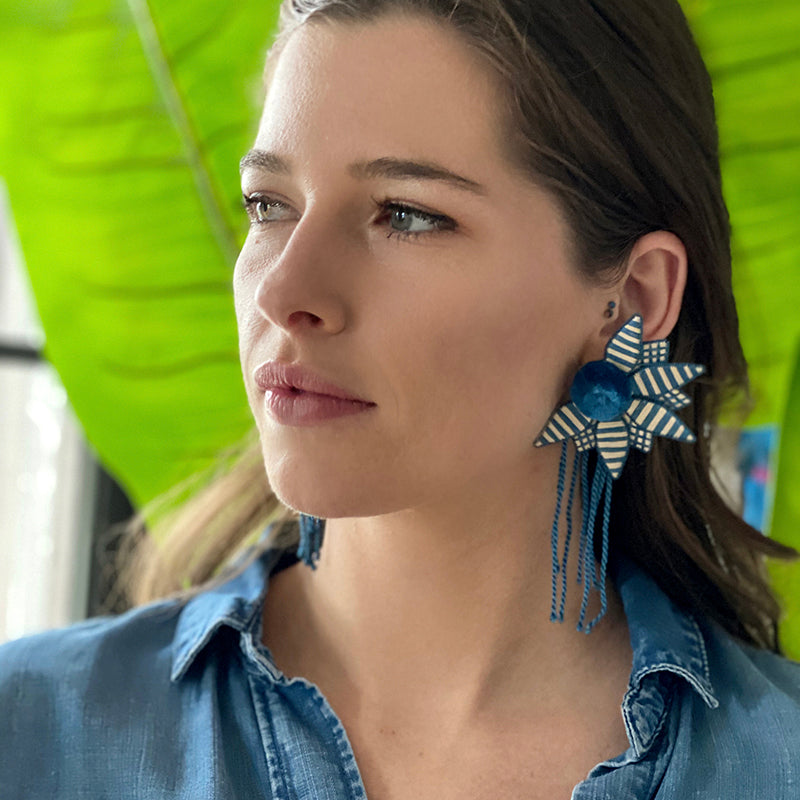 ...
Starflower Blue & White
$ 185.00
Starflower earrings
Details & Fit
Material: Silk wrapped fine cording with gold plated brass clip on.
Measurement: 3.5 inches long 2.75 inches wide.  Weight: .25oz each
Made specially for you to embellish your world.
Care
These earrings are all hand made.  They are light weight and fragile.  Please enjoy them and handle delicately.  Leave them in their box when not being use.
Estimated Delivery: In Stock
*Note: All Items will Ship in 3-5 Business Days